Arthritis
You will develop arthritis at some point in your lifetime. It can be very mild, causing a little stiffness as you age, or it can be extremely painful and debilitating. Fortunately, there are things you can do to prevent and manage this condition.
Arthritis is not actually a disease. Arthritis is a term used to describe joint inflammation ("arthro" = joint;  "itis" = inflammation). When inflammation is present, the joint is usually painful. However, not all joint pain is arthritis. Problems like trigger points, sprains, or tendinitis can cause pain, but the joint itself remains healthy.
Arthritis refers to problems with the joints. There are over a hundred different forms of arthritis and growing. The forms relate to wear and tear of the cartilage such as osteoarthritis (OA) which is by far the most common. It affects approximately 400,000 people in Ireland. The second most common form of arthritis is rheumatoid arthritis (RA) which is associated with inflammation in the joints. In Rheumatoid arthritis the body's own tissues in the joints are attacked. About 1% of the adult population in Ireland is affected by Rheumatoid arthritis.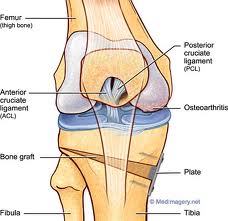 Doctors will often refer to this type of arthritis as degenerative joint disease, or if it affects the back, degenerative disc disease. It sounds scary, but it's the most common and least serious type of arthritis. Osteoarthritis is simply wear and tear of the cartilage on the ends of the bones. One research study found that 37% of all adults have osteoarthritis in their hands or feet. Everyone over sixty-five years of age has it to some degree. However, because the cartilage is not sensitive to pain, you most often do not know you have it.
Stiffness is a key feature of osteoarthritis. Typically, your joints feel stiff in the morning and will loosen up after you move around for awhile. Sometimes the joints will make crackling or crunching sounds with movement. In the early stages, you will only feel pain after excessive activity. The pain is usually an aching sensation within the joint. You will seldom see swelling because inflammation in the joint tends to be minimal.
Rheumatoid arthritis
Rheumatoid arthritis is not nearly as common as osteoarthritis. It occurs in only about 1% of adults.
This type of arthritis is called systemic arthritis because it can affect many of your body systems. For example, it can affect your heart, lungs, nerves and skin. Whereas osteoarthritis usually develops as you get older, rheumatoid arthritis can occur at any age.
Usually the symptoms appear over a period of weeks or months and are accompanied by fatigue, fever, and diffuse pain. Subsequently, specific joints become inflamed and are painful, tender, swollen and red. Many joints become involved and both sides of your body are affected equally. There are periods when it goes into remission. It's progressive however and overtime the involved joints often become somewhat deformed.